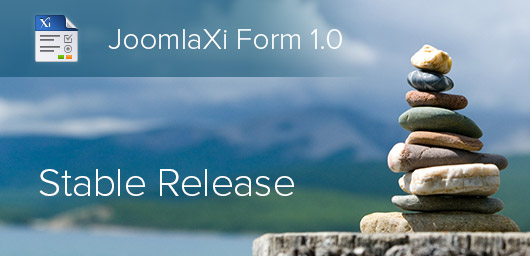 JoomlaXi Forms: A Small Step for Joomla and a Giant Leap for Forms!
Anjan Dhar , 21 March, 2013
In coming week we will be adding more actions in the payable action bundle for JoomlaXi Forms.
Currently the freely available actions with the product are-
Ack-by-email

- Ack-By-Email action allows you to send acknowledgement to user via email ie to send an auto-reply whenever user submits a form.
Reset password

-  Reset Password Action Helps User in Resetting Password.  
Email

- Email action collects the form data and send email.
Joomla-Login

- Allow user to Login with Joomla Login action.
Joomla-Registration

- Joomla Registration Action collects the form data, and registers the user at your site.
Mailchimp

- With Mailchimp action you can subscribe user(emails) to a mailchimp list(s).        
Dropbox

- This action can be utilized to move the uploaded files in your Dropbox account.